What is the probability of an average seed to become a tree?
Well, let's see:
A few words about sprouts::
For a seed to become a sprout, it needs a lot of nutrients.
Necessary reserves of nutrients are contained in the cotyledons or the seed.
At the beginning of sprouting, the seed needs water.
The water is absolutely necessary for the seed.
Not a drop of water, but a constant supply of water.
Water demand varies from plant to plant.
Even a few plants take up minimal water, for example, an avocado needs a constant amount of water to sprouting at all and then survive.
As the germ begins to grow, its oxygen uptake increases.
Later, the uptake of carbon dioxide.
Different enzymes are activated and degradation begins,
which reduces the number of reserve nutrients in the seed.
It will soon take root and after than the first bud will appear.
This also happens at different speeds per plant.
The first breath
With the appearance of foliage, photosynthesis of the plant begins, ie the production of organic matter. This is important because by this time the seed's reserve nutrients are running low.
For example, if the plant is damaged in this state, it will be harder to grow or not at all to recover, but it depends on the plant we are talking about.
Many plants still sprout easily, unfortunately, this is not true for all seeds.
Pines are much harder to sprouting, but radishes or broccoli are simple.
Even at home, a seed can sprout quickly, while in nature it is not that easy.
In my own "garden" I also protect, nourish the freshly sprouted plant.
I pay attention to where to plant it in the beginning.
But in nature, seeds can fall anywhere…
A lot of seeds may not be in a place where they can sprout or grow or live.
There's also a (more) super-video on YouTube about this.
This is the first few days of an oak:
You can read more about this in the Eden Garden article (Hungarian):
https://www.edenkert.hu/kertepites-kerttervezes/kertapolas/magvetes-lepesei-otthon/1967/
All in all about the problems of a seed:
?There is not enough water to either germinate or dry out the sprout.
?Too cold,
?Too hot. The plant withers immediately after germination.
?The seed is too deep in the ground (Ez nem minden fajta növénynél probléma, de van amelyik így soha sem fog kicsírázni)
?The seed is not in the ground (Ez szintén adott fajta növényeknek előny, valamelyiknek pedig óriási hátrány).
Bónusz, ha valami, vagy valaki megeszi a magot…
És mi lesz a csírával?
A csírázáshoz víz és hő kell.
Ebből minden növénynek annyi, amennyi neki szükséges ehhez.
De ha már kicsírázott a növény, akkor szülsége van fényre, a fotoszintézishez, tehát a magas aljnövényzet, vagy a nála magasab és sűrűbb növényzet hátráljtatni tudja a növekedésben.
És persze szüksége van megfelelő talajra a táplálék felvételhez.
Aztán persze jöhetnek az állatok és az emberek, akik megeszik, letapossák, levágják, vagy letépkedik.
Persze láttunk már hardcore növényeket, amik a bazilika tetején is gyökeret vernek, vagya ház falán, de nem minden növény ilyen superplant.
Szóval nem egyszerű magnak lenni, sem csírának, annak a fának, amelyik felnő pedig sok tisztelet jár.
Egy fa évente átlegosan hány magot hoz, ebből hány fa lesz.
Erre csak becslések vannak, mert nagyon függ a fatájától.
De ha megnézzük az alábbi képeket, el tudjuk képzelni,hogy mennyi mag kerül le egy fáról.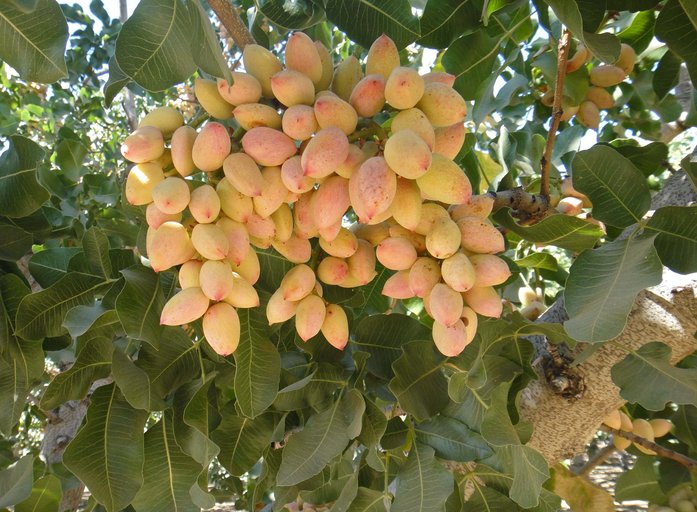 Mandula
Akác (édenkert.hu)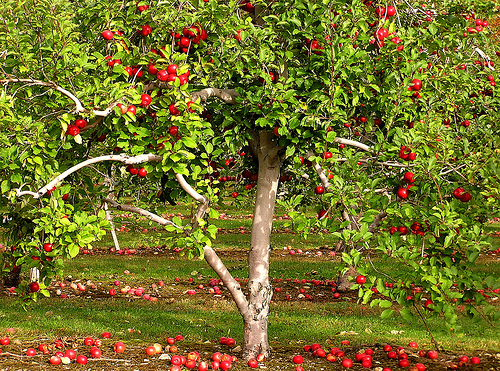 Almafa (havannacsoport.hu)
Szóval kijelenthetjük, hogy nem egyszerű a növényeknek.
Érdekesség: a mókusok nagyban hozzájárulnak, hogy a tölgyek ki tudnak csírázni, és csemete lesz belőlük.